IPmanager
IPmanager — complete control over your IP addresses!
Get started with IPmanager!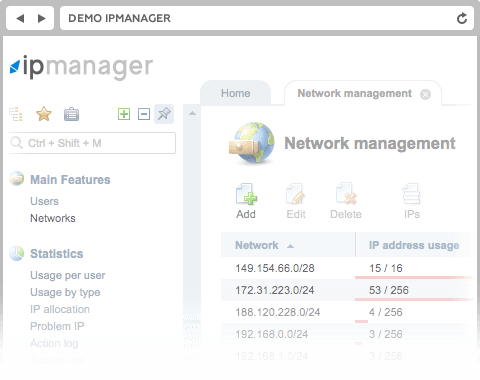 Get more information about IPmanager Documentation.
Automate IP address management tasks!
Quickly track and manage your IPs, set policies to allocate IP addresses to services and clients, all from a single web-interface. Integrate IPmanager control panel with other ISPsystem's software products to get a fully-automated solution for IP address management, including PTR changes.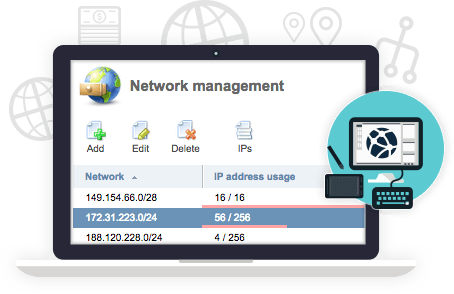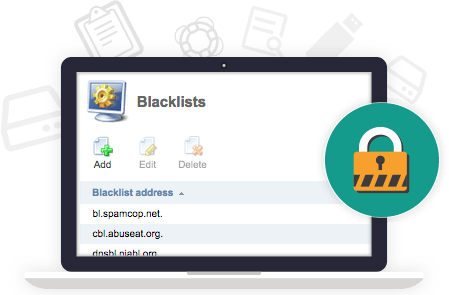 Only trusted IP addresses
Use the built-in verification mechanism to check IP addresses against DNS based block lists or anti-spam databases, and reject such IPs. Keep track of blacklisted IP addresses and resolve the underlying issues promptly.
Detailed web-interface statistics
The integrated statistics tool enables to keep track of IP address availability, and add new networks, when needed. Plan and create your network in a cost-effective manner.