VMmanager — a virtualization management platform
Try a scalable solution to create a high-availability virtualization environment
Create a virtual infrastructure
VMmanager is a convenient tool for centralized management of computing and network resources. Manage a virtual environment to host any company services.
Combine physical servers and network storages into a single cluster, turning it into a conveyor that serves the needs of the business. Create a virtual infrastructure for internal use or to provide cloud hosting services to clients.
Benefits of VMmanager
Platform stability
The platform has evolved over 15 years, reaching the state of a stable and reliable product.
High development potential
The platform is developed in-house by ISPsystem. This makes it possible to develop the platform to meet all the needs of the market.
High Scalability
The platform architecture offers high scalability and is capable of up to 20,000+ virtual machines in a single installation, 50+ clusters, 350+ physical servers.
Easy installation and administration
Connecting hosts is fully automated. This allows you to deploy virtualization clusters consisting of hundreds of racks of equipment in a single day. The platform has a user-friendly administrator interface and contains monitoring and notification tools.
Solve tasks with VMmanager

Turnkey hosting
Build a unified platform to provide hosting services to your clients. Thanks to the deep integration of ISPsystem ecosystem products you will be able to provide hosting services automatically, manage your infrastructure and user payments.

Setting up IaaS sales
Configure private networks using the VMmanager GUI and create a virtual infrastructure to sell IaaS services.

Creation and sale of VPS/VDS, dedicated servers
Set up VMmanager integration with any billing system - BILLmanager, WHMCS and others - via API. Provide clients with the ability to sell dedicated servers and VPS services in automatic mode.
Why our clients choose VMmanager
Unified ecosystem of ISPsystem products
Use a set of tools and software products from the ISPsystem ecosystem to instantly simplify management and reduce the total cost of IT ownership.
Quick start and easy maintenance
The intuitive interface of the virtualization platform and automation tools allow you to quickly understand the system and start implementing your own projects.
Built-in integrations
Ready-to-use integrations with popular tools such as WHMCS, Zabbix, Grafana, Nagios, ClickHouse and Telegram allow you to extend the functionality of the platform with a few clicks and quickly receive important notifications.
Professional support
Our technical support team includes experienced network engineers, Linux and DevOps administrators. We advise and help solve the problem "on the spot" by connecting to your platform.
Testimonies of companies working with VMmanager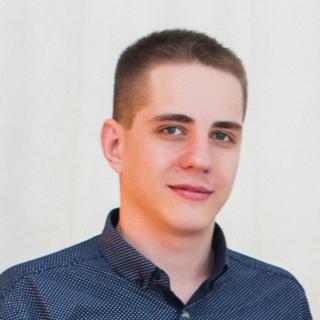 VMmanager can be easily adapted to any business processes through integration with additional modules, such as IPmanager and DNSmanager. The ideal solution for companies that sell VPS on a large scale.
Sergey Petruk, Technical Director at Seсom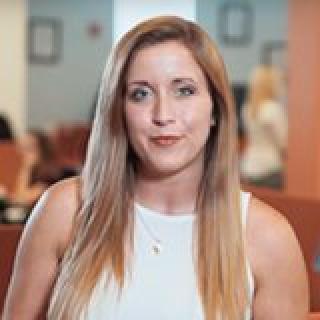 VMmanager is gaining more and more supporters on the global market. ISPsystem's virtual machine control panel is 100% client-oriented: rich in features and at a great price.
Alexandra Leslie, Manager at HostingAdvice.com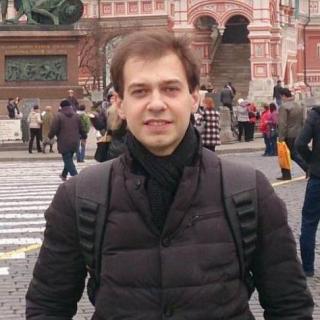 VMmanager has an intuitive interface in which cloud and hosting providers create virtual servers for themselves and the clients. The capabilities of the panel are extended through modules and plugins. In addition, it is integrated with BILLmanager. We provide VMmanager to clients as a tool for flexible VPS management.
Alexander Sedinkin, CEO at TheHost.ua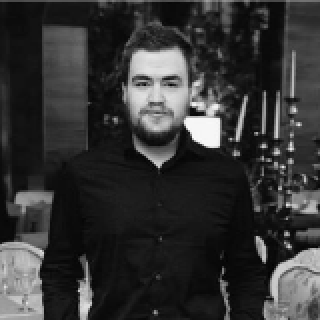 In VMmanager 6, I appreciated the clustering: it is easy enough and clear how to manage the equipment at different sites, no more need to use multiple installations of VMmanager.
Ivan Anfimov, CEO at Rustelekom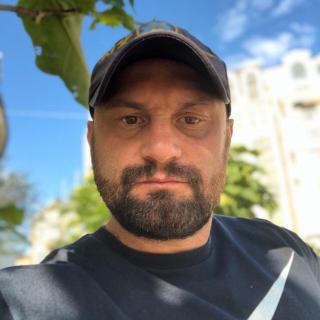 A fundamentally new accessible interface that is user-friendly and intuitive for the user. You can monitor the load in real time. The new project cloning feature has also taken the product to the next level. It is easy to add nodes for the hosting provider.
Stanislav Tretiak, Founder of Сервера.укр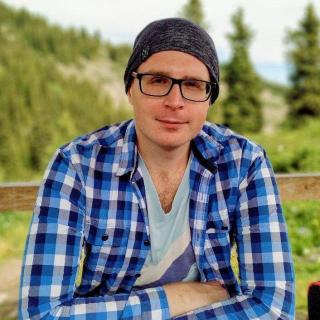 We have been actively using VMmanager 5 for several years now and we really like the direction the product is taking. The new version has significantly reduced the time needed to deploy a machine from an OS image.
Tair Yunusov, Senior Support Specialist at PS internet company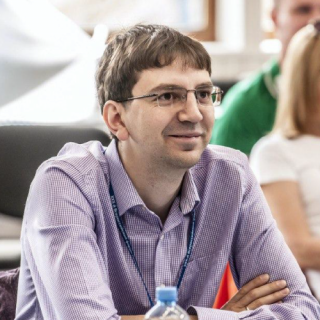 VMmanager works incredibly fast, virtual machines are created in a couple of minutes. Amazing! And thanks to its architecture, the product manages to process data from thousands of VMs, nothing freezes or glitches.
Fedor Bogomolov, CEO at ISPmanager
Our clients are thousands of companies from 150 countries
Planned
Global search in the interface
2022
Automatic SSL certificate renewal on the platform master
2022
Inwork
Virtual Data Center, SDDC module
2022
Improvements to comply with the recommendations for building a software for integration with Astra Linux information security system. Compliance with the requirements of Federal Service for Technical and Export Control (VMmanager-Infrastructure license only)
2022
Integration with IPmanager 6. Support for multiple VMmanager locations
2022
SPICE protocol support for managing virtual machines
2022
Done
Development of a smart system for allocating VMs to cluster nodes, configurable vCPU limitation for a node in the cluster
2022
Optimizing load on large instances of VMmanager 6
2022
Swagger - improvement of work with product API
2022
Support for IaC model operation. Publishing provider Terraform for VMmanager
2022
Improving VMmanager5/VMmanager6 migration mechanism, support of VPS services migration for resellers
2022
Improving the mechanism for determining free space on VM disks
2022
Protecting VMs from deletion
2022
Group deletion of tasks in the interface
2022
Limiting connection attempts for users
2022
Advanced integration with WHMCS
2022
Done
VM configurations-presets with multiple disks and storage tags
2022
QEMU guest-agent support for VMs
2022
Cross-cluster migration of VMs
2022
Live migration of VM disks between storages
2022
Flexible configuration of storage and disks in virtual machine configurations
2022
Service for migration from VMmanager 5 v2.0. New features development
2022
Tools for setting up and managing the statistics collection service
2022
Done
Service for migration from VMmanager 5.
2022
Improvement of client service features in the product
2022
Optimizing the performance of the backup system
2022
Advanced integration with Zabbix
2022
Expanded SaaS capabilities - flexible policy settings for running scripts on virtual machines
2022
Done
KVM nodes support on Alma Linux 8
2021
Support for master node operation on Alma Linux 8
2021
Firewall of virtual infrastructure objects for the platform administrator
2021
Support for multiple disk devices on a VM
2021
Migration between storages
2021
Support for VzLinux as a guest OS for VMs
2021
Autonomous mode for high availability cluster
2021
Policy for allocating virtual machines to cluster nodes
2021
Migration of IP addresses from IPmanager 5 to VMmanager 6
2021
New product interface
2021
Integration with AD/LDAP
2021
Done
IaaS (VXLAN+EVPN). Isolated private networks for the user
2021
Access list for user groups
2021
Editing IP addresses and fine-tuning of VMs without stopping
2021
Configuring http-proxy for the platform and nodes
2021
Support of nested containerization for LXD
2021
Expanding the capabilities of the platform self-diagnostic widget
2021
Graphical network diagram at the node
2021
Access to SaaS through a letter, letter templates
2021
Advanced network settings on the node and on the VM: network interfaces, bridges, bonds, VLANs
2021
Support for Alma Linux 8, Rocky Linux 8 and Oracle Linux 8 as guest operating systems
2021
Creating multiple network interfaces on a VM
2021
Filters in tables using logical operators
2021
Feel free to offer your ideas for improving ISPsystem products to make them more convenient and functional
Request an improvement
Select the required pricing plan
Specify the required period
VMmanager
Hosting
For service provider companies. Allows to serve external clients under the VPS-Hosting model
Automatic provisioning of VPS from 4 seconds
Multi-tenant architecture
KVM virtualization
Lightweight LXC/LXD containers
Built-in self-service portal
Integration with billing systems
Virtual networks
Flexible service customization and REST API for custom integrations
The cost includes:
Physical core license € /year
Do you have any questions left? We will be glad to answer them!
Submit a callback request and we will be sure to answer your questions about products and usage scenarios, give a demonstration, or share helpful materials.
Request a consultation
About pricing plan
Basic functionality of the virtualization platform
KVM hardware virtualization
Creating and managing KVM-based virtual machines
LXD containers
Creating and managing LXD containers
Guest OS repositories
A set of operating system templates to be installed on a VM
Local user management
Creating, editing and deleting local accounts for using the product
User management through MS AD/Free IPA/LDAP integration
Centralized management of user permissions through synchronization with Active Directory/Free IPA/LDAP directory
User self-service portal
Client area for ordering and managing services
Virtualization server management
Automated configuration and customized maintenance of the physical server
Support for leased physical equipment
The option to use rented physical servers
Support for L2 networks—VLAN, bond, bridge
The option to configure public and private networks, use VLANs to segment networks, add bridges, and create bonds
Support for L3 networks—IP-fabric
Support for L3-managed networks - iBGP-based IP-fabric, which can be used to create a VM cluster with public IP addresses over a private LAN
Support for virtual networks—VXLAN
The option to create virtual networks based on VxLAN technology, which function only among VMs of the same user
IP address management
Adding and deleting IPv4 and IPv6 addresses, creating PTR records
Geographically distributed node clusters
Managing geographically remote clusters of nodes from a single window
VM distribution policies by node
Configuring rules for placing VMs in cluster nodes
Software fine-tuning on a VM (Shell/PowerShell)
Installing, upgrading and configuring any software on virtual machines both when creating VMs and at any point in their lifecycle using Shell and PowerShell scripts
Network storages
The option to connect clusters to Ceph and SAN storage
Local storages
Support for local LVM storage (with RAW virtual disk format), DIR (with RAW and Qcow2 formats)
REST API available
Integration of VMmanager with any external software via REST API
Live migration of VMs between nodes
Migrating a VM to a new node without stopping
Live migration of VM disks between storages
Migrating a VM disk to another storage
Built-in VM backup system
Creating backups of a VM for its subsequent recovery, including automatically on schedule
Built-in node and VM monitoring system
Tracking RAM use, CPU and hard disk load, network activity, and promptly notifying the administrator if the indicators are exceeded
Integration with BILLmanager
Integration with the billing system for the sale and resale of services
Integration with DCImanager
Integration with a multivendor IT infrastructure management platform
Integration with IPmanager
Integration with the control panel to manage the use of IP addresses
Integration with Terraform
Integration with resource management software as part of the Infrastructure as Code concept
Integration with Swagger
Integration with an interactive shell for working with API
Integration with Zabbix
Integration with the system for monitoring tasks, errors, VMs, IP addresses and physical servers
Integration with Grafana
Integration with the visualization system for integrated monitoring
Integration with Telegram
Integration with messenger to receive notifications about the status of VMs and cluster nodes
Integration with WHMCS
Integration with the billing system to sell various services as VPS, VDS, IaaS, and SaaS
Integration with PowerDNS
Integration with a high-performance DNS server
OS supported for platform installation
Alma Linux
Option to install VMmanager on Astra Linux
Ubuntu
Option to install VMmanager on Ubuntu