The module allows you to map data center elements, monitor equipment health and server temperature: all quickly and in one window
Security and fault tolerance are the main criteria companies rely on when choosing a data center. These can be influenced by both hardware components and tools for managing engineering infrastructure. DCImanager is one such tool. DCImanager makes it easy for administrators to keep track of equipment in all data centers, regardless of location, using a single interface.
In September, we expanded the functionality of the solution by adding the new DC Map module. Here's a summary of the options now available.
Data center mapping
On the map, you can specify the location of structural elements such as walls, doors, hot and cold aisles, the racks, and floor-mounted UPS. With a map at hand, it is easier for the administrator to plan placement of new equipment and reserve free units. If certain objects have not been added to the map, the system will tell you what those objects are and how many there are.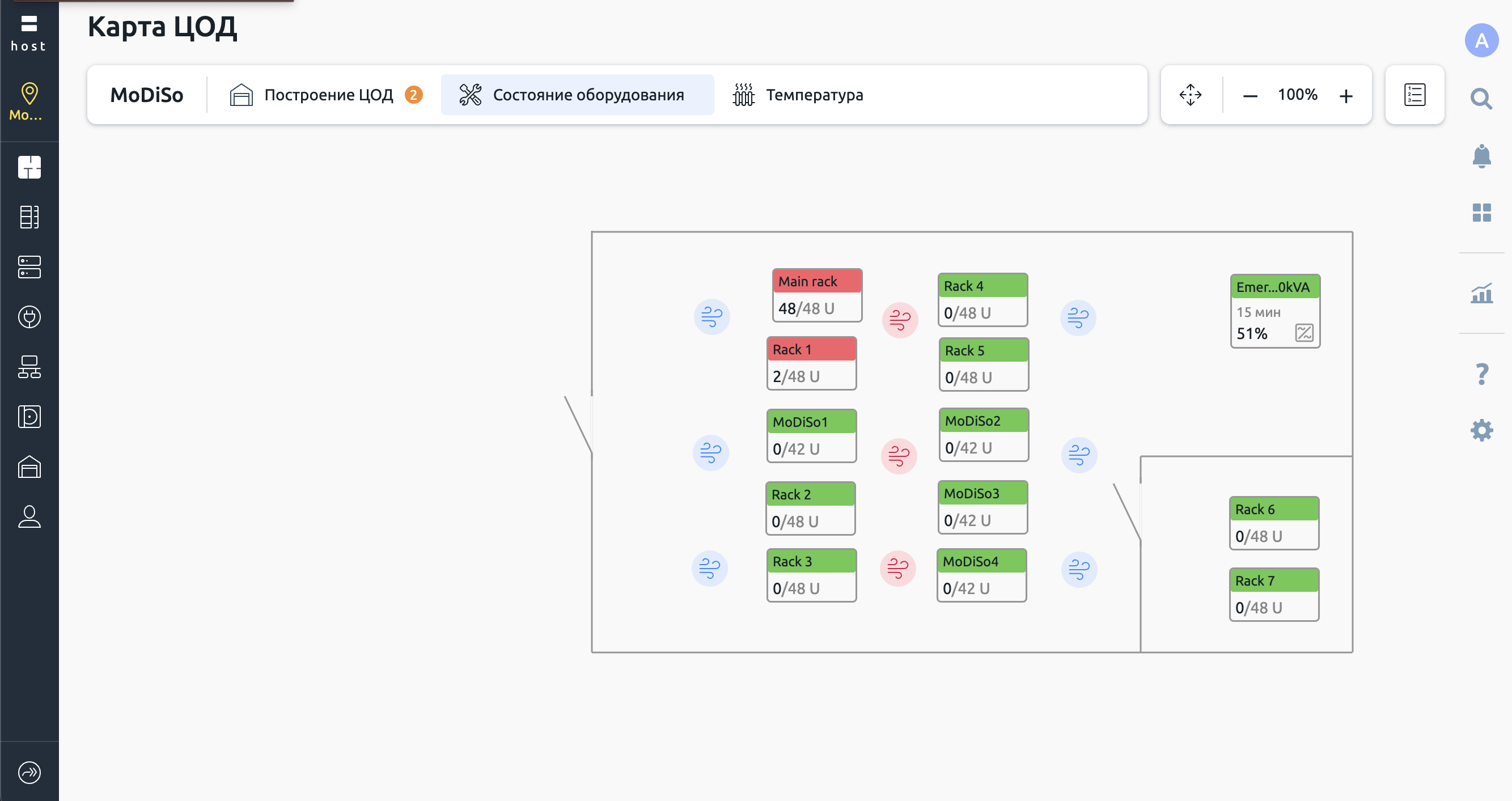 Monitoring equipment status
The map shows the total size of the rack, the number of occupied units, and whether there are any equipment errors in the rack. You can also see if the UPS units are working, how long the UPS will last off grid, and the overall load on them. This information will allow for quick and seamless resolution of problems.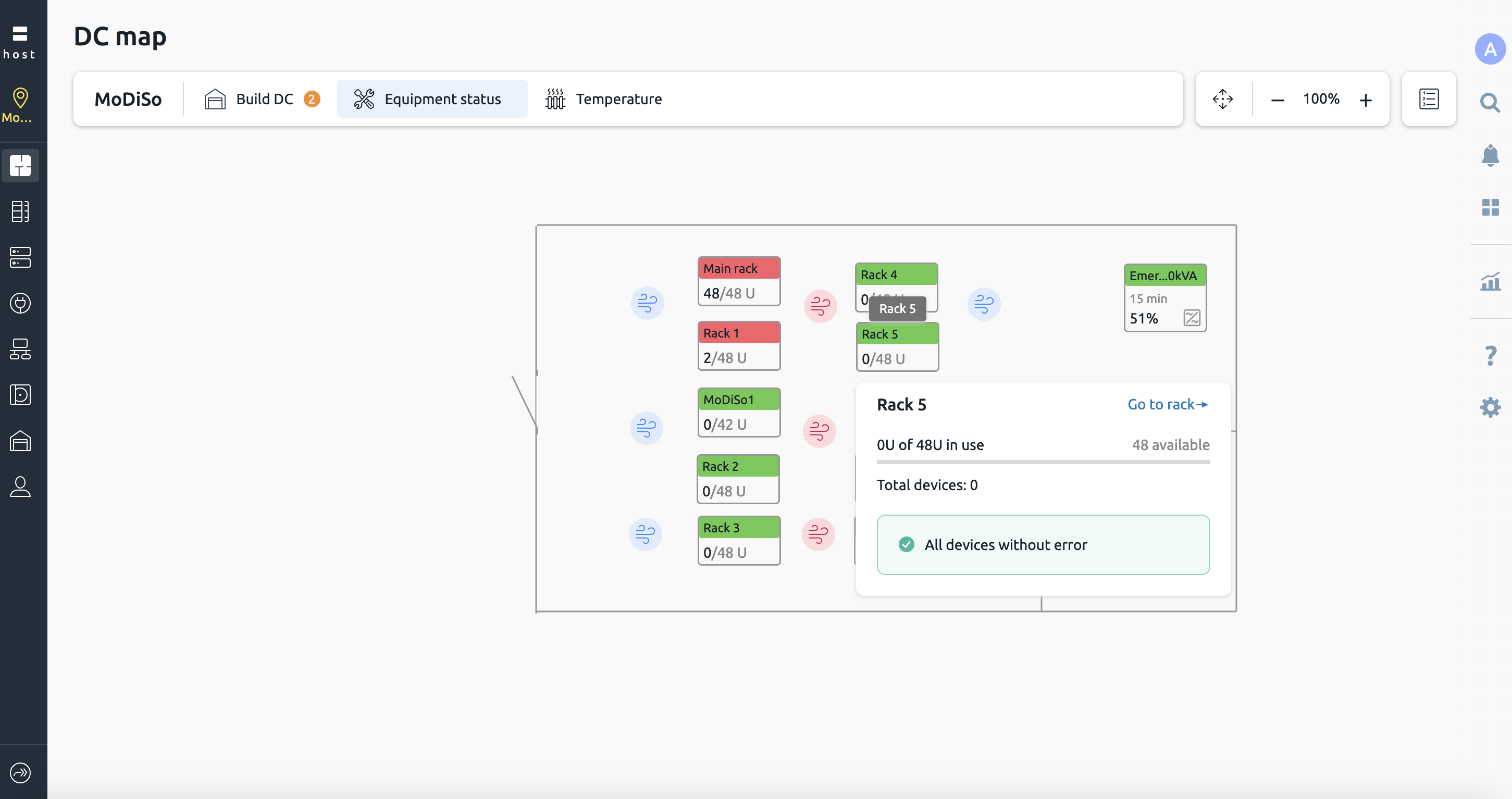 Temperature monitoring
For monitoring to work, the administrator needs to configure its ВМС connection and the notification system.
After the necessary settings have been made, the system will inform you about temperature changes in the racks: red means long-term out of range, orange – short term out of range, and green - normal operation. If the servers in the rack have different statuses, the indicator will show the worst value. To view the temperature, simply hover the cursor over the rack.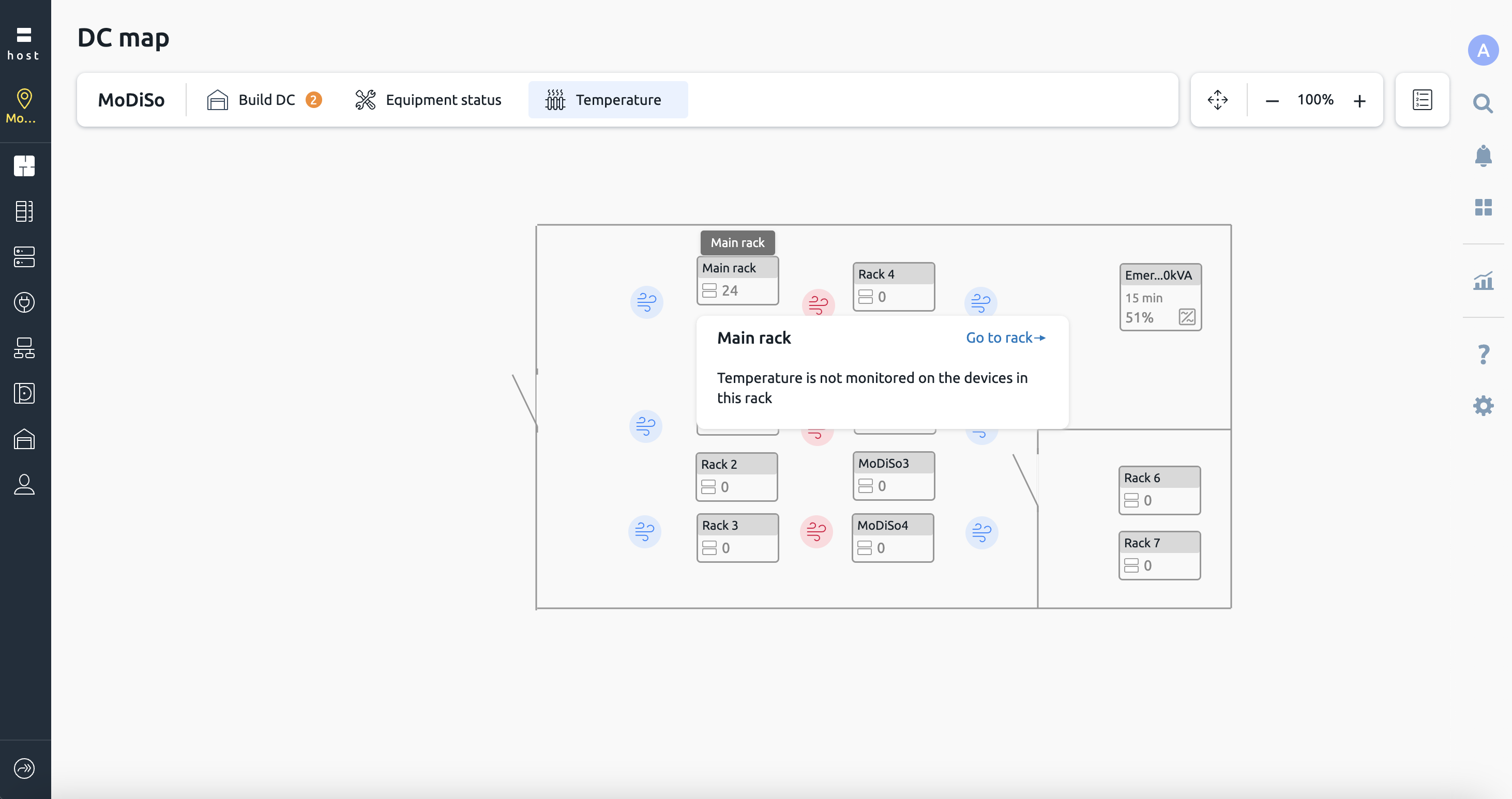 To install the DC Map module, enter Modules, select the required module and click Install. There is no additional charge for the module.