Integrated solution for data center equipment management
Optimize the work of your engineers. Stay aware of the status and location of all your data center equipment. Integrate the ISPsystem platform with any of your software.
Request demo
The main users of DCImanager are infrastructure engineers. The state of the whole system and availability of important business resources depend on their actions. DCImanager helps professionals in managing equipment and networks, provides remote access from anywhere in the world, and reduces time and money spent on data center maintenance.
The advantage of working with DCImanager is that the company receives a product of high quality, while at the same time the developer guarantees being able to quickly improve and support the product at all stages.
Data-centers using DCImanager
Helps manage the equipment
The platform monitors the status and location of all equipment, you will always know which rack and which unit a particular server or a switch are in, and which of them need repair or replacement..
Replaces a stack of tools
Temperature sensor monitoring, switch and PDU processing modules, backup and recovery mode, analytics, OS templates – all in one panel. You save time because you do need to switch between different tools.
Facilitates infrastructure management
DCImanager automates routine operations: installs the OS and the necessary software on the server, manages the server via IPMI in public and private networks, manages connections of server ports to the switch and PDU.
Increases the quality of Colocation service
In addition to freeing up space in your data center, you can provide customers with a convenient platform for managing their servers. This will increase the service quality. And in case of an error, you will be able to assist the client promptly.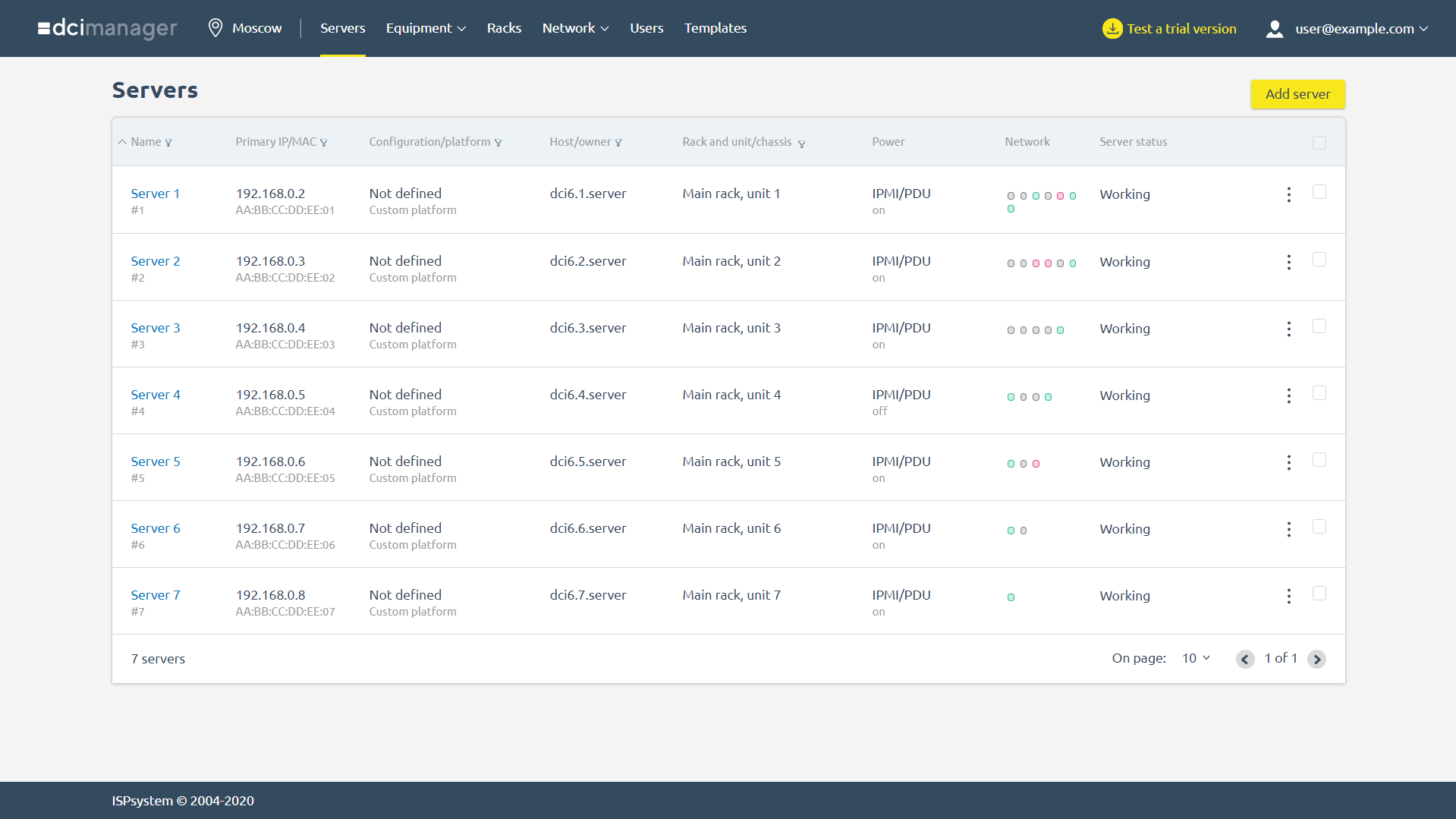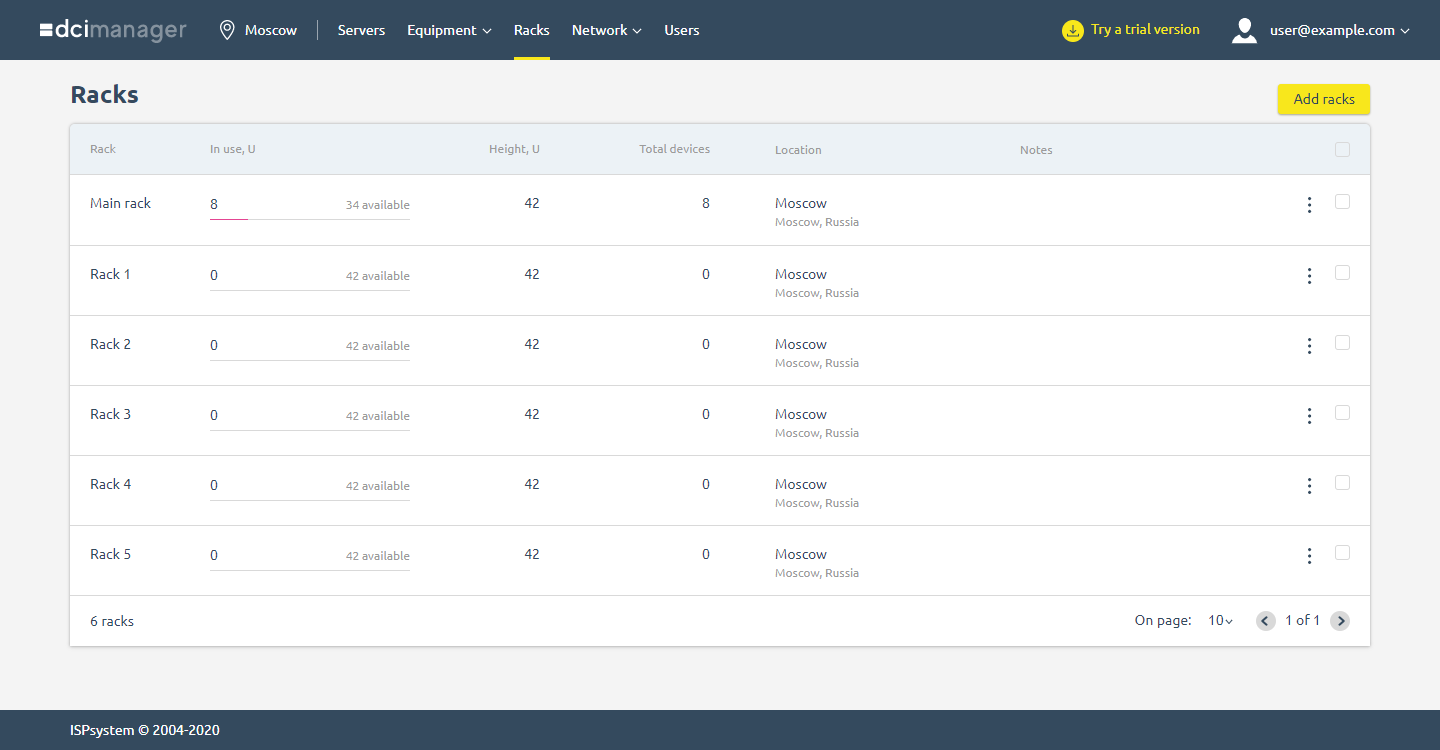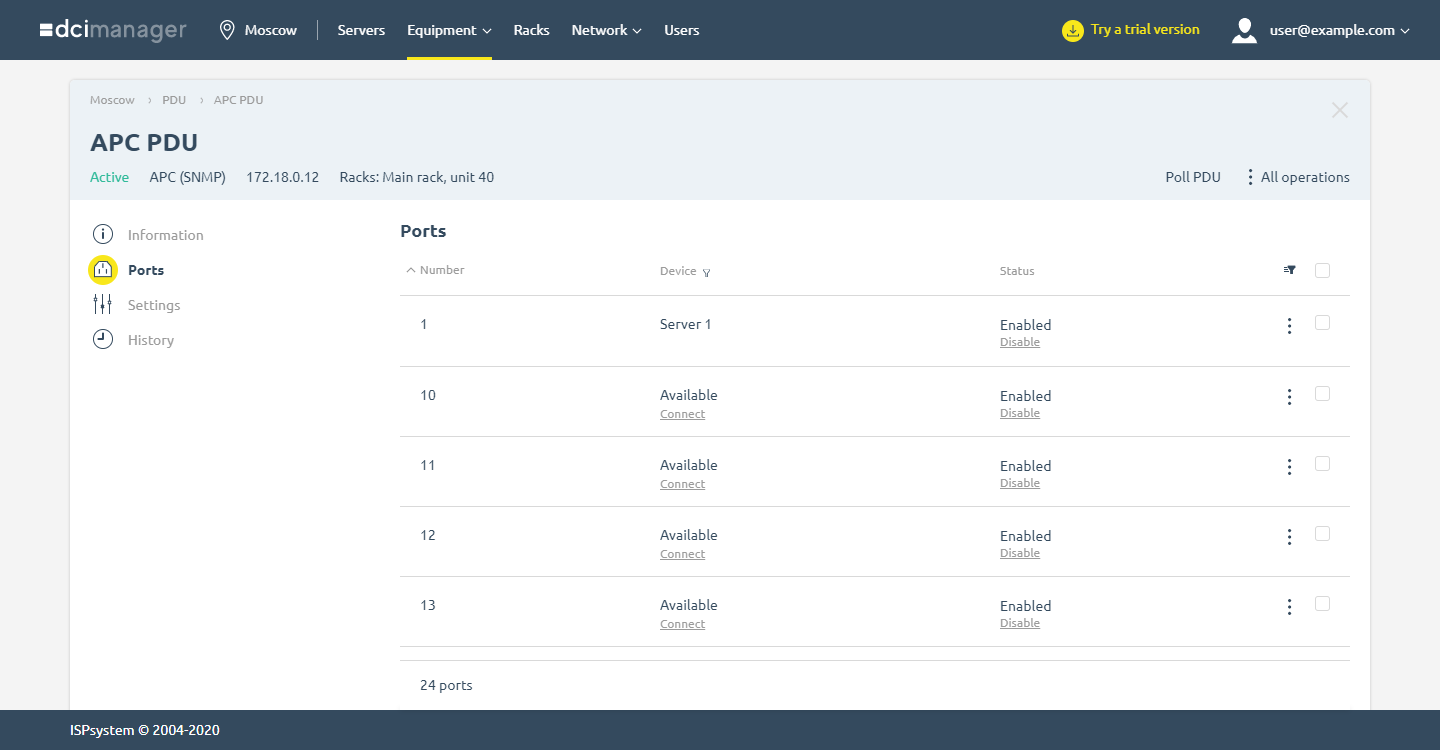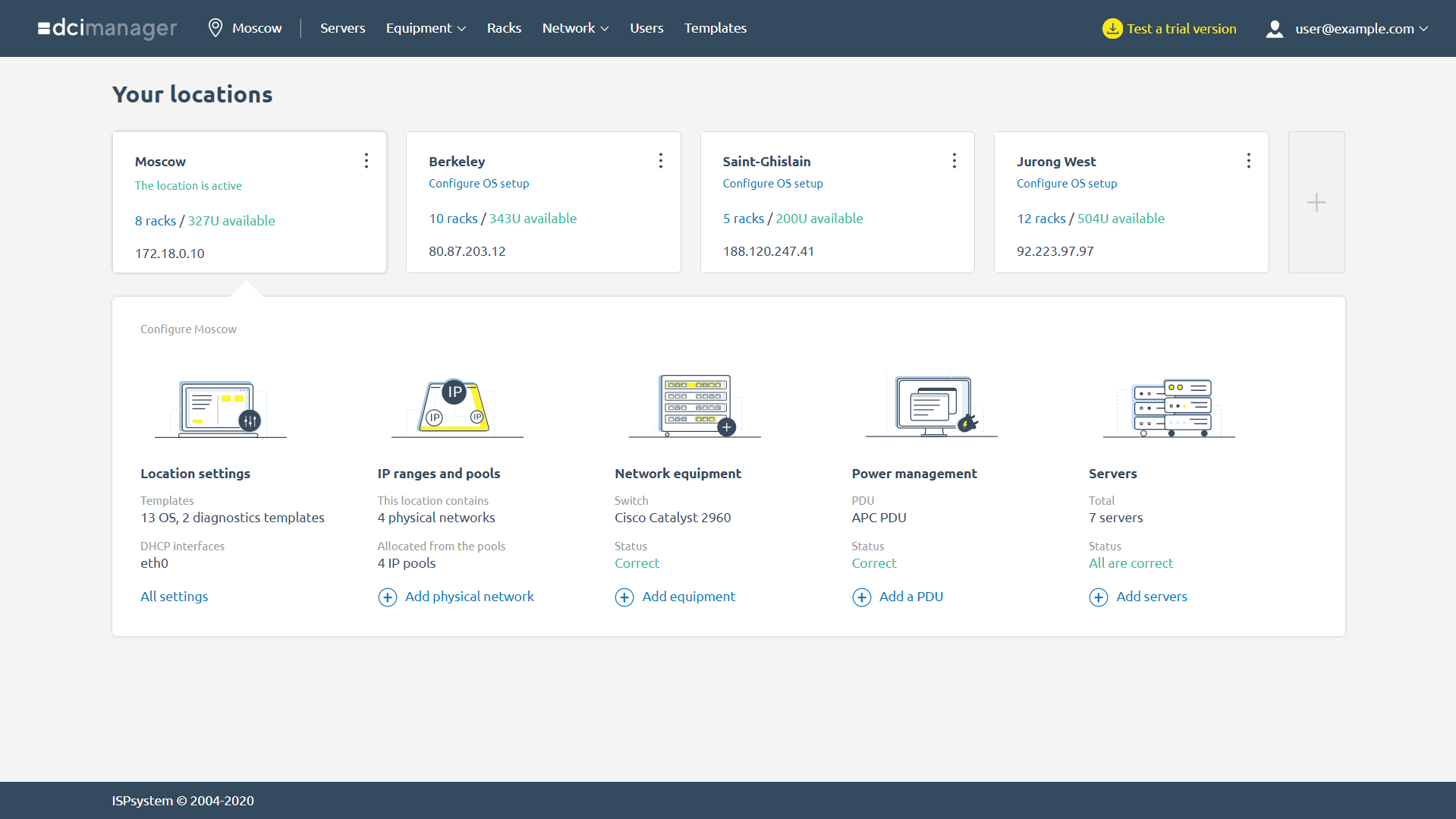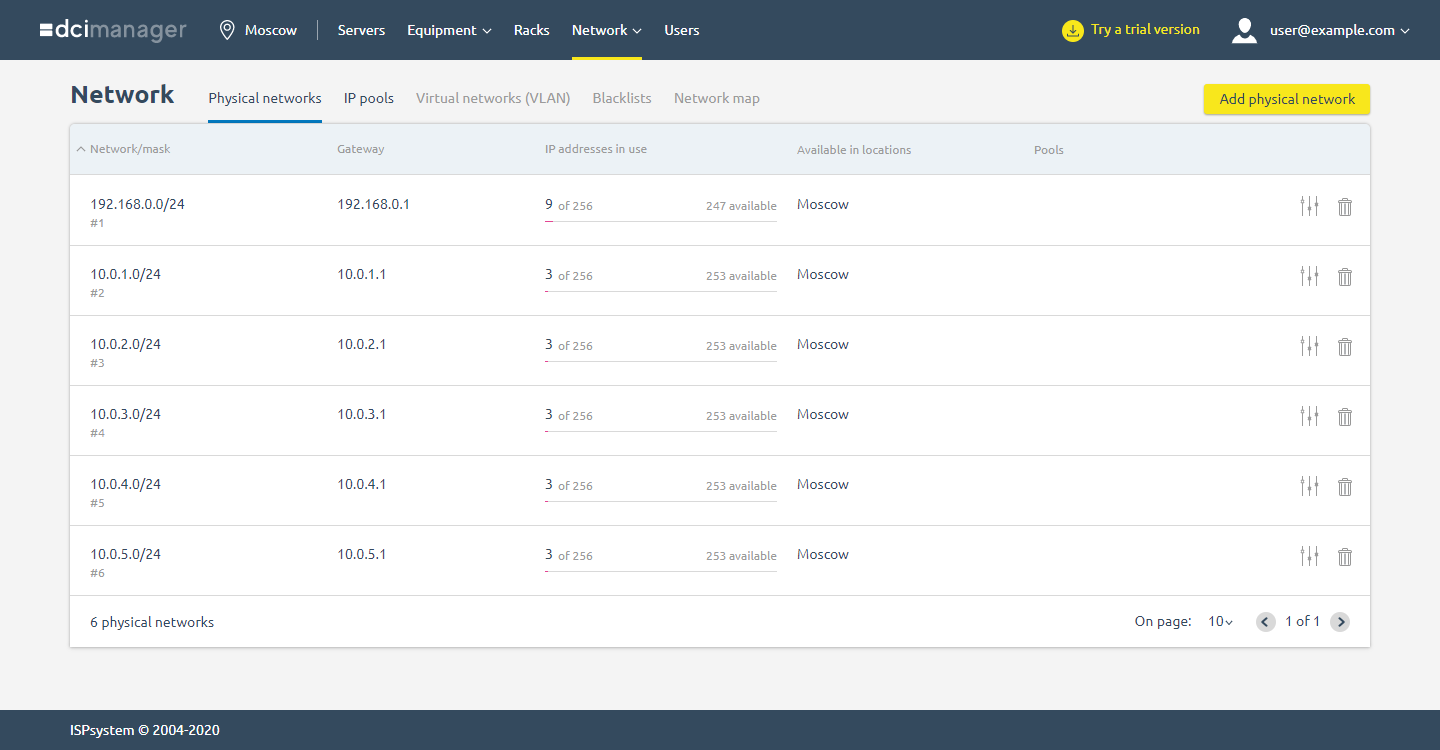 Our advantages
User-Friendly Interface
Our intuitive interface helps to reduce the time required to fulfill a task. Suitable for engineers of any category.
Regular Improvements
Updates are released every 2 weeks. The product takes into account market trends and user requests.
Efficiency
Consolidates tools for monitoring, service and management of your equipment.
Technical Support
All current issues are resolved by a professional technical support team 24/7, with average response time as little as 4 hours.