Data center management platform for telecom companies
Optimize the work of your engineers. Manage your data center equipment and virtualization. Integrate the ISPsystem platform with any of your software.
Request demo
The business of telecommunication companies is based on equipment. ISPsystem platform helps unite equipment of different generations into a single network, manage switches, physical and virtual networks, maximize power utilization and reduce maintenance costs.
The advantage of working with ISPsystem is that the company receives a product of high quality, and at the same time, the developer guarantees the ability to quickly improve and support the product at all stages.
Data-centers using ISPsystem:
Helps manage the equipment
The platform monitors the status and location of all equipment, you will always know which rack and which unit a particular server or a switch are in, and which of them need repair or replacement.
Replaces a stack of tools
Temperature sensor monitoring, switch and PDU processing modules, backup and recovery mode, analytics, OS templates – all in one panel. You save time because you do need to switch between different tools.
Facilitates infrastructure management
DCImanager automates routine operations: installs the OS and the necessary software on the server, manages the server via IPMI in public and private networks, manages connections of server ports to the switch and PDU.
Manages virtualization
Helps to create and manage VMs with KVM/QEMU KVM. Manages all clusters in a single environment, prepares equipment, diagnoses and restores it when issues happen.
Integrated solutions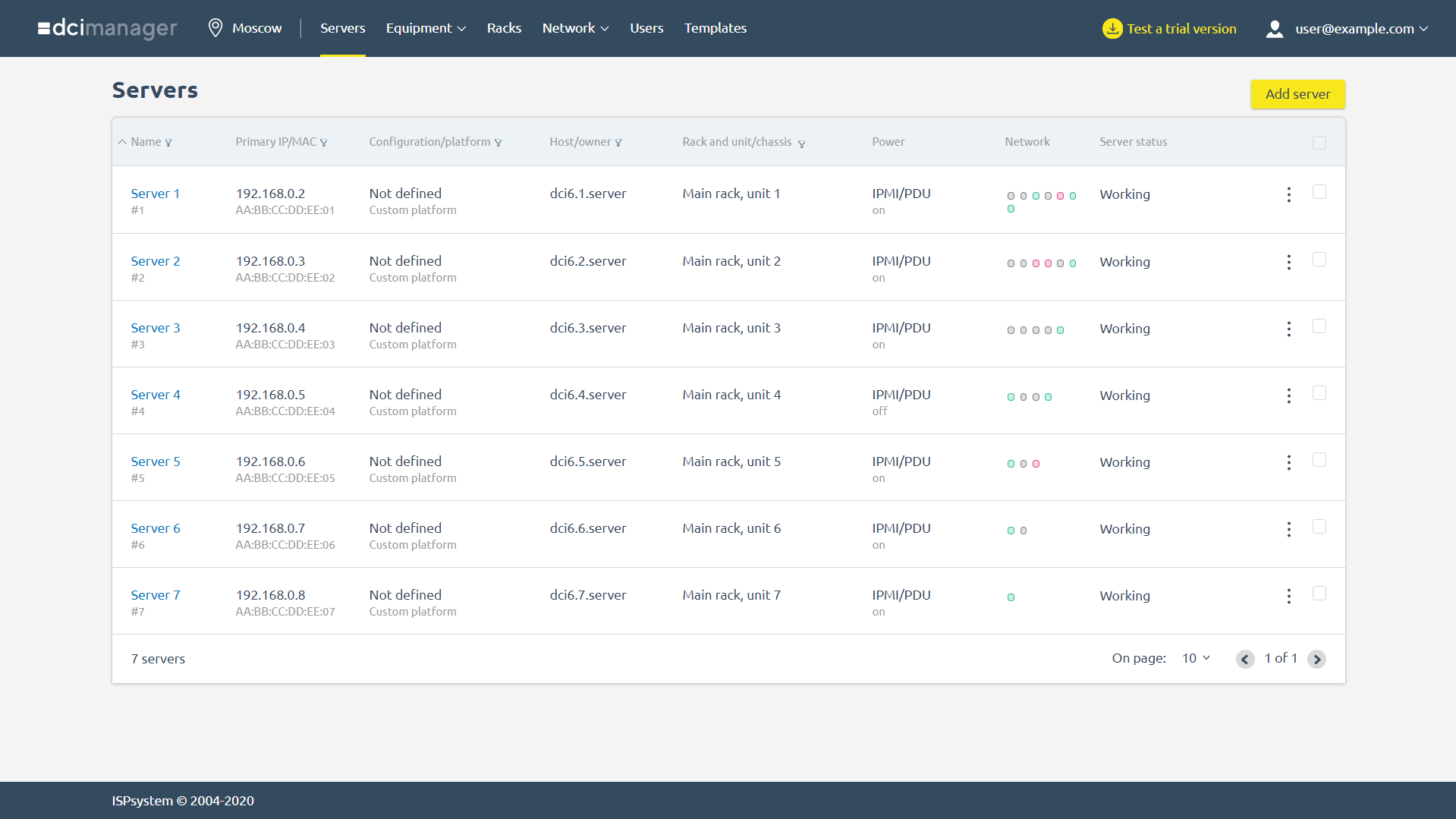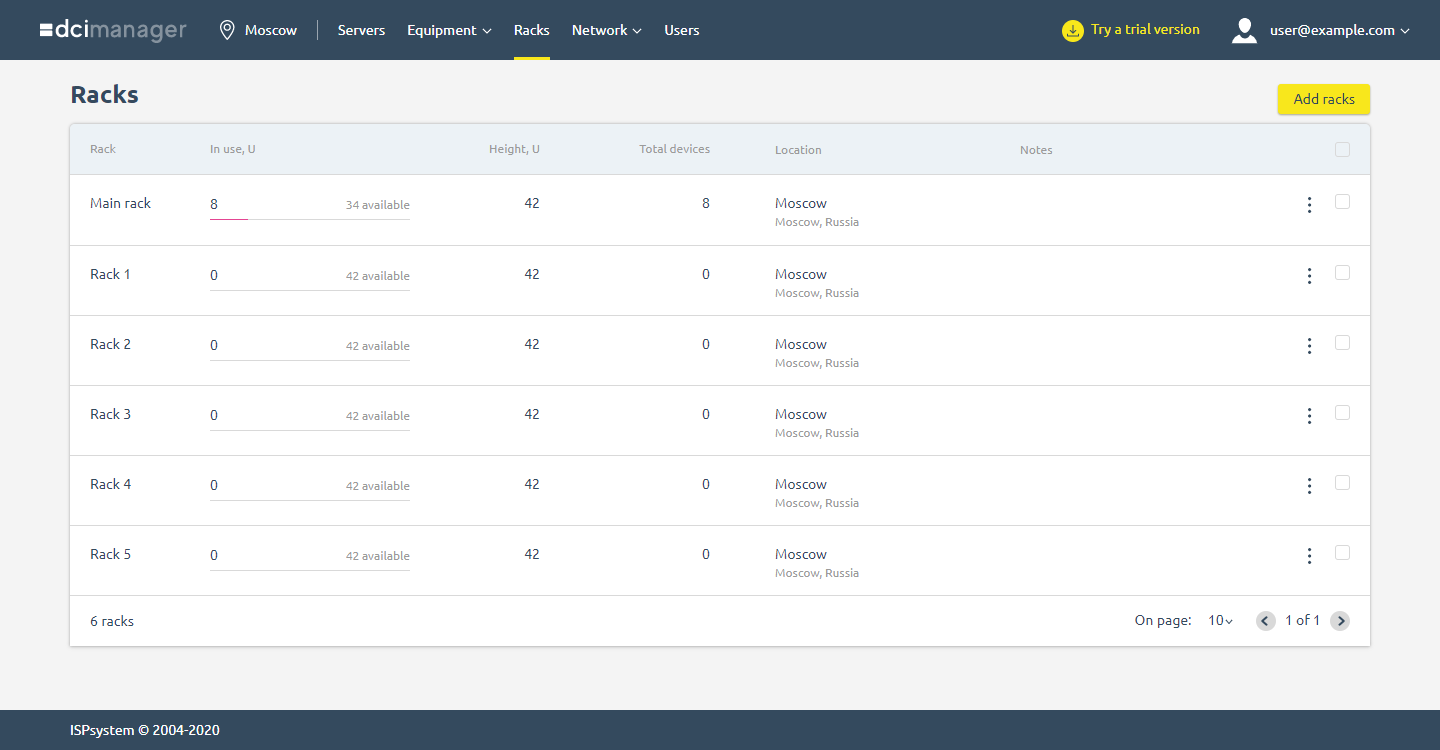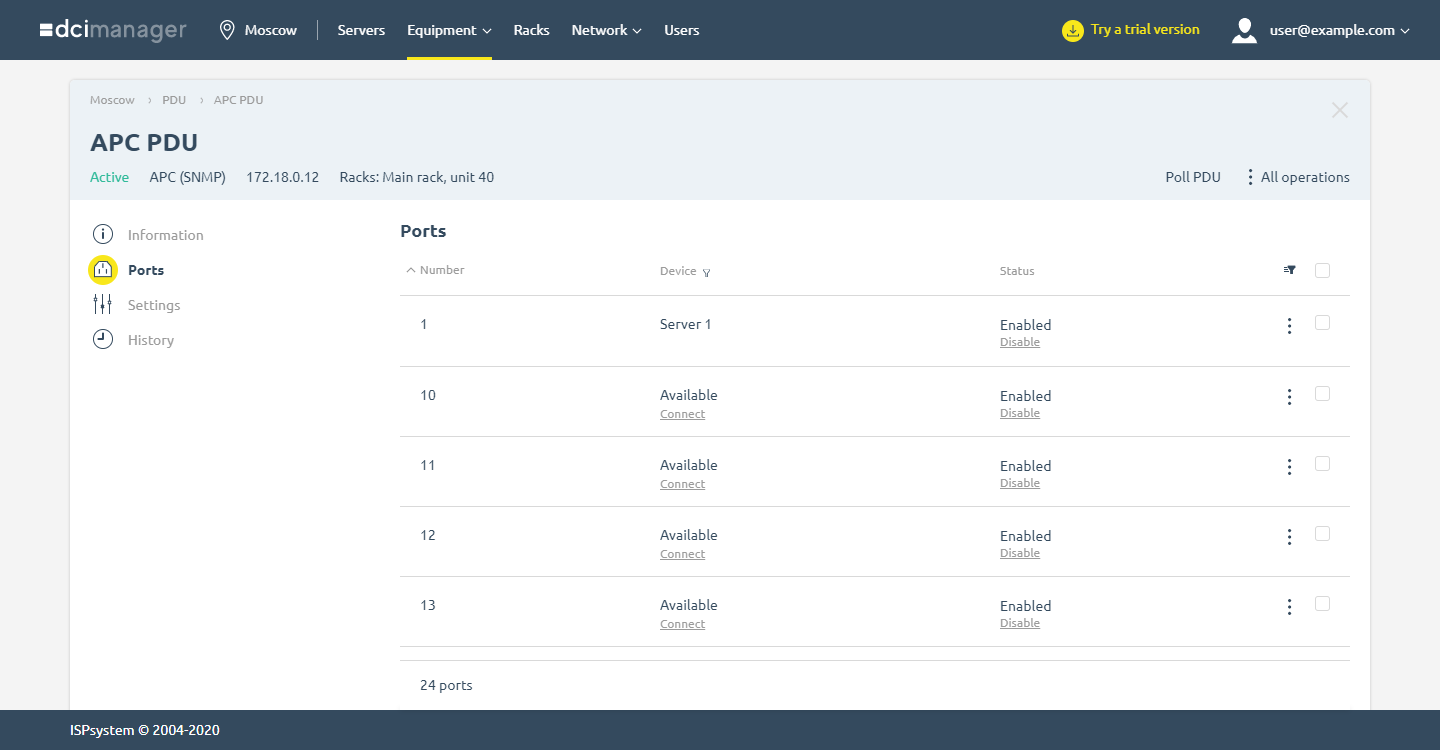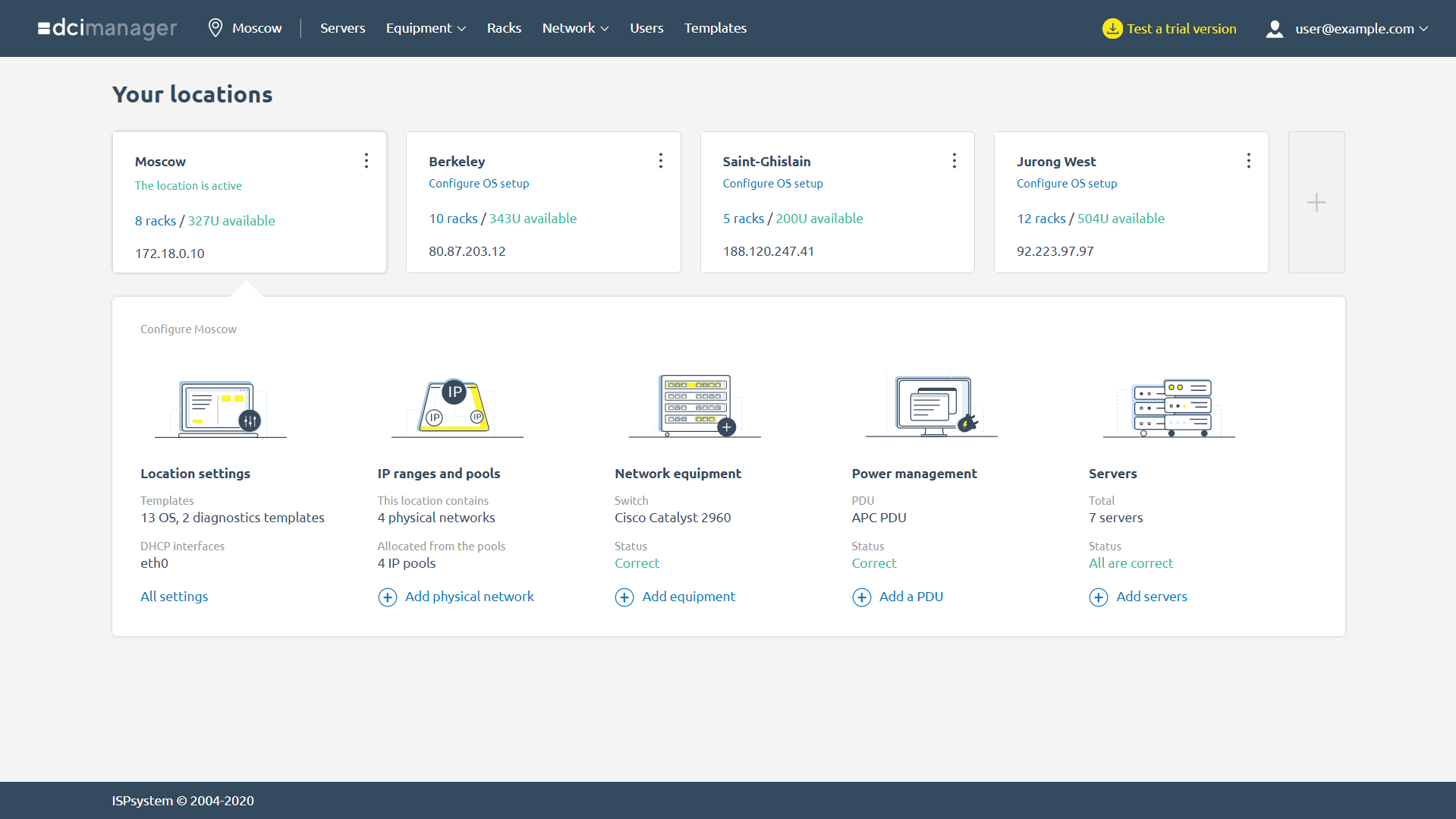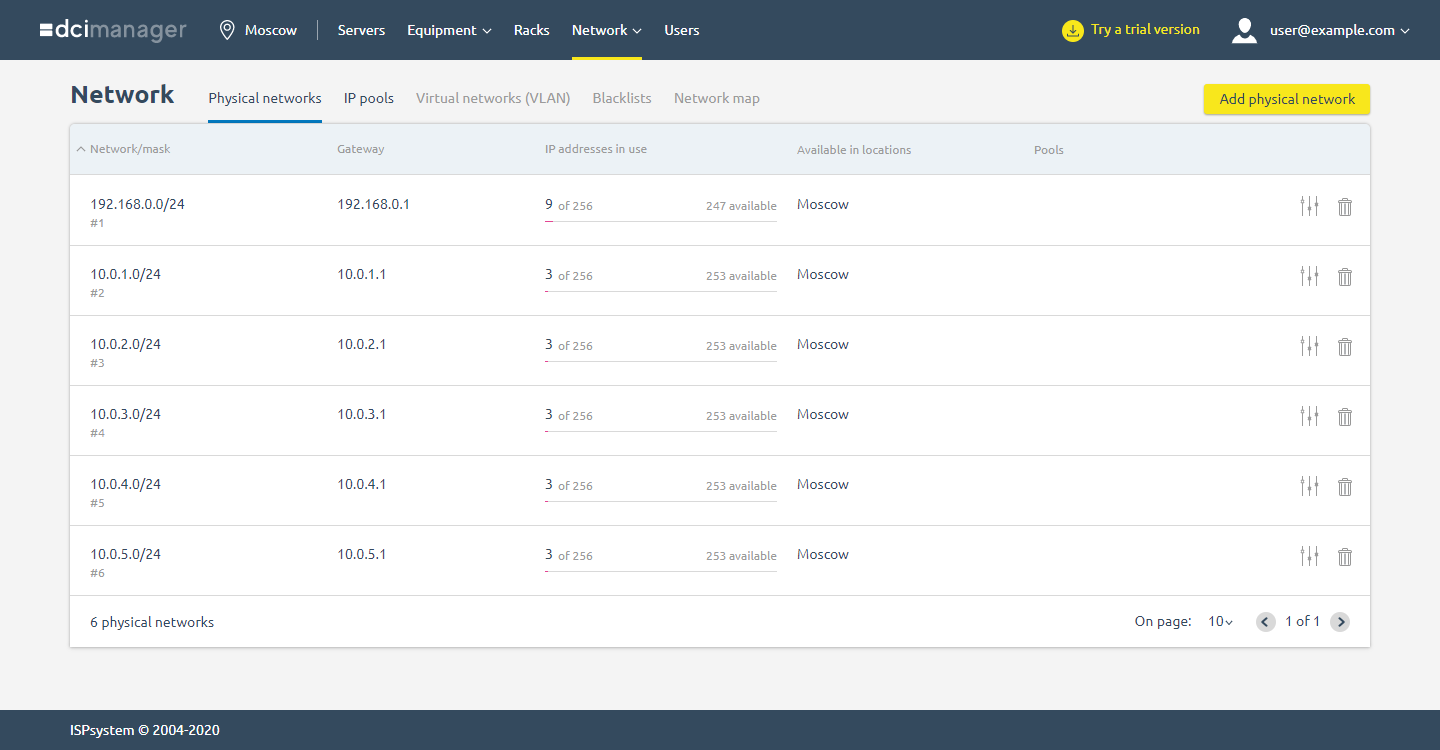 Our advantages
Regular Improvements
Updates are released every week. The product takes into account market trends and user requests.
Technical Support
All current issues are resolved by a professional technical support team 24/7, with average response time as little as 4 hours.
User-Friendly Interface
Our intuitive interface helps to reduce the time required to fulfill a task. Suitable for engineers of any category.
Efficiency
Consolidates tools for monitoring, service and management of your equipment
Thousands of companies from 130 countries use the ISPsystem platform